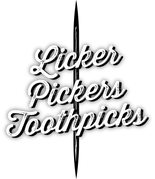 Your cart is currently empty.
Here are some frequently asked questions (FAQs) for your website

Do you wholesale
Yes, we offer wholesale options. Please contact us for more information


How long is the shelf life of sunflower seeds
The shelf life of sunflower seeds is approximately 6 months
How long is the shelf life of toothpicks
The shelf life of toothpicks is approximately 2 years
Are there any chemicals or sweeteners in toothpicks
No, our toothpicks do not contain any chemicals or sweeteners
Do you offer international shipping
Yes, we offer international shipping. Please check our shipping policies for more details
Do the toothpicks come in the flask
No, the toothpicks come in a separate sealed package
Is there alcohol in toothpicks
Yes, our toothpicks contain alcohol
How long will it take for my order to arrive
Orders typically arrive within 3-5 days. Please note that shipping times may vary.
Can kids use toothpicks
Yes, we offer non-alcohol flavors specifically designed for kids.
Do you make custom orders
Yes, we can accommodate custom orders. Please note that custom orders may require an estimated 3-month aging process
Do you make Tequila flavored toothpicks
No, currently we do not offer Tequila flavored toothpicks. However, we are always on the lookout for new flavors
How do I contact customer support
You can chat with us directly on our website or reach out to us via email at 
lickerpickers@mail.com
.
Please let us know if you have any further questions or need additional assistance